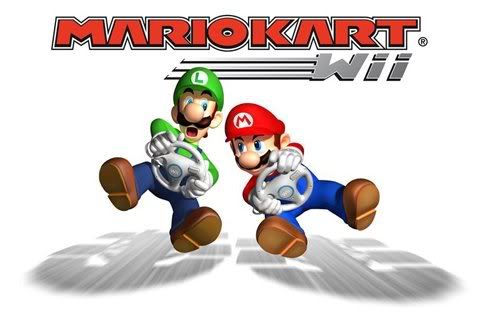 Nintendo's Mario Kart series is known for its action packed gameplay and awesome split-screen multiplayer. While Mario Kart DS made a decent online debut, Mario Kart Wii will be the first game in the series that includes online on a home console. So far, it seems like Nintendo is really pushing Mario Kart's online potential!
Nintendo previously announced that Mario Kart Wii will use a "Mario Kart Channel" which will be accessible even while Mario Kart is not in the Disk Drive. You will be able to use this channel to view and download ghost data from any Mario Kart Player around the world.
The Channel also let's you register your friends, and although they are still using friend codes, you will be able see your friends online status! This is a huge step for Nintendo's rather protective online program.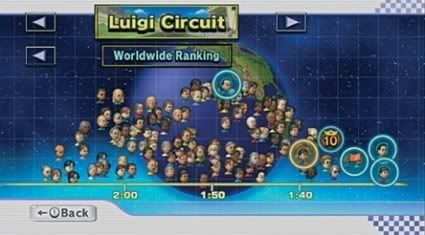 The Channel even allows you to view the current rankings and competition around the world. Competitions are challenges that Nintendo will invite people to on a regular basis, similar to the challenges featured on Mario Kart DS.
Although voice chat would be nice and we could do without the friend-codes, it looks like Nintendo's online interface is looking up!